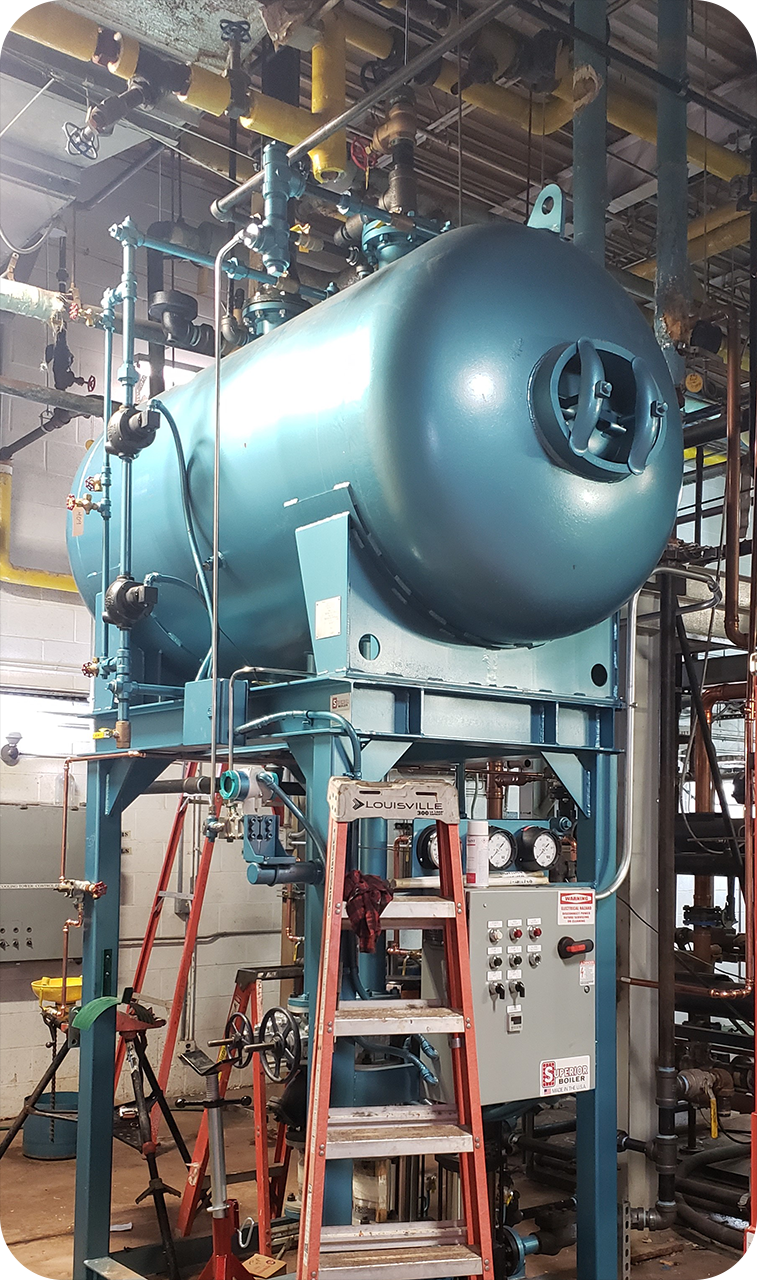 American Boiler & Mechanical Professional Commercial & Industrial Plumbing
Expert Plant & Facilities Plumbing Installation, Repair & Maintenance
In addition to our key services of boilers, process piping, and industrial HVAC, we also provide a host of additional services, including:
---
American Boiler & Mechanical performs plant maintenance, working on equipment ranging from boilers and HVAC to heavy duty industrial mixers, ovens, pumps, and other equipment. We perform maintenance on a job-by-job basis, or we can be on-site daily to assist you with all your maintenance needs.
Maintenance flexibility is one of our greatest strengths. That means your schedule is our schedule. We'll be there when you want us...even on weekends or overnight during downtime or shift changes. We work in partnership to accomplish your objectives on your schedule and timelines.
Our plant maintenance specialties include:
Plant Preventative Maintenance
Plant Retrofits & Repairs
Exhaust & Makeup Air Systems
Code Welding
Insulation
Mechanical System Construction
---
With our expertise firmly embedded in boilers and process piping work, American Boiler & Mechanical has a large and multi-talented staff that is well-equipped to address nearly any mechanical construction you may need.
---
American Boiler & Mechanical's pipefitters and boilermakers are well respected for their ability to produce strong, clean welds in tough conditions. But we're also well versed in structural steel work. Let us know of any structural steel needs you may have – we likely have a solution for any pipe support systems, equipment mezzanines, and fall protection systems.
---
American Boiler & Mechanical professionals are trained and certified to handle all aspects of large-scale commercial and industrial plumbing systems including, but not limited to, installation and maintenance, pipe repair and replacement, sewer line services, drainage, backflow prevention, water conservation systems, fixture installation/replacement/repair, and emergency services for all.